Chauvet Lighting is preparing to launch a new architectural lighting line at this years LightFair in New York City on May 5-7.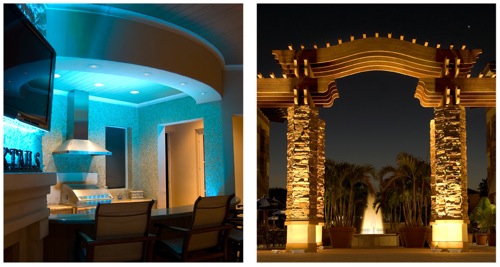 The line premiering at the show consists of more than 20 LED-fitted products, including indoor/outdoor linear, pod and panel luminaires, and control systems. All products are ETL-listed and meet or exceed industry standards for architects, lighting specifiers, and systems integrators.

Outdoor products are rated IP66 or IP67. Two have been submitted for the Lightfair International Innovation Award — the Ilumipod 48 IP, an RGBW PAR-style wash light with a color temperature range of 3,200K to 10,000K; and the Ilumipod 36 IP VW, a multipurpose variable white light with 18 warm and 18 cool white LEDs and a color temperature of 2,800K to 7,000K. Both can be controlled by any universal DMX-512 controller.

The indoor line includes DMX-controllable units and a compact, low-profile, self-contained lighting system, called Logic. At the heart of the system is the Logic 4 x 36, which delivers data and power to an impressive assortment of linear, MR-16 size and AR1-11 size fixtures.

The new division's website, www.iluminarc.com, will be launched simultaneously with the products' launch in May. ILUMINARC representatives will be at Booth 142 during Lightfair.
via Lighting and Sound America
Share

Comments