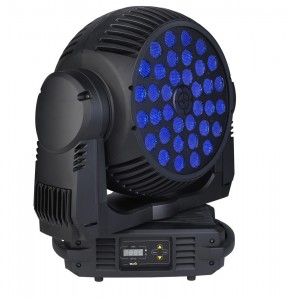 Martin Professional just announced the introduction of a new Mac LED washlight called the Mac 401 Dual.  What is uqnique about this particular LED washlight is the fact that it is double sided… yes, double sided! One side being the 36 LEDs and the other side being a beam reflective mirror.
The Mac 401 Dual utilizes 36, multi-color, single point source LEDs mixing RGB LEDs with a maximum output of 6,600 lumens of power while only consuming 370w of power.  Like almost any LED these days, the expected lamp hour life of the LEDs is 50,000 lamp hours before they begin to dim in intensity.
Another interesting feature of the Mac 401 Dual is the ability to update the fixtures onboard firmware through DMX input which makes it easy to add new software features.
For more information and to see a couple of videos of the Martin Mac 401 Dual in action, visit Martin Professionals website at www.martin.com.
Share

Comments