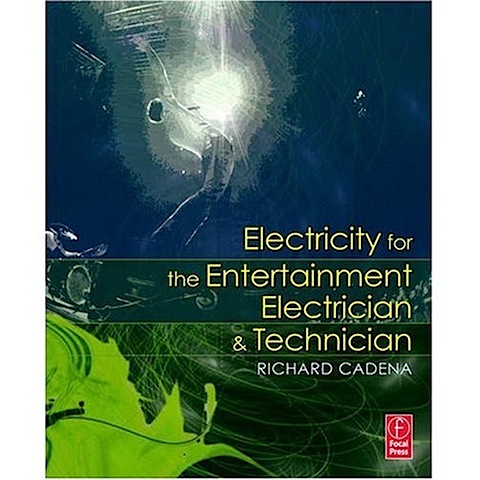 Richard Cadena, the author of such books as Lighting Design for Modern Houses of Worship and Automated Lighting: The Art and Science of Moving Light in Theatre, has just released a new book titled, Electricity for the Entertainment Electrician & Technician.
Richard's new book explains the fundamentals of electricity and explain the principles of power distribution, important safety issues, and discuss techniques and practices around the world.
This is the only reference available that gives you all the information you need specific to YOUR field! No longer will you have to sift through general electrician's handbooks. The entertainment technology field is changing all the time and this reference will give you enough information to prepare you for a future in the industry or reinforce the practical experience you have already gained. If you understand the principles in this book, you will be well prepared to face the challenges of the day.
Topics Covered:
DC and AC Electricity
Electrical Safety
Grounding/earthing
Overcurrent and undercurrent protection
Power Distribution Systems
Dimming Systems
Best practices in the theatrical industry
The book runs $44.95 through amazon.com and is only a pre-order at the moment.
via: JimOnLight
Share

Comments