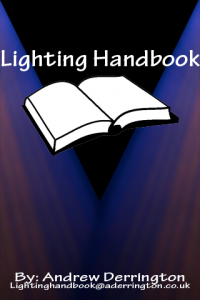 I just received a note for an iPhone app developer, Andrew Derrington about his new lighting iPhone app, Lighting Handbook. It is a new app for the iPhone and iPod Touch, It provides detailed information about moving lights, LED fixtures, Scrollers and more DMX fixtures.
It also provides access to the manual direct from the internet.
Manufacturers included:
ChromaQ
Claypaky
Coemar
GLP
High End
Martin
PRG
Pulsar
Robe
SGM
Studio Due
Thomas
Vari-lite
The Lighting Handbook App includes 295 moving lights in this the first version of the app. The app also contains connector pinout information for Socapex, Lectriflex, 3, 4, 5 Pin DMX/XLR (Scroller cable, Comms, AMX etc) and RJ-45 (Ethernet) connectors.
The Lighting Handbook app goes for £2.99 or $4.99 in the iTunes App Store. For more infromation on the Lighting Handbook app from Andrew Derrington, visit his website at www.aderrington.co.uk.
Share

Comments