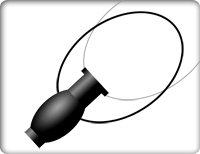 Joshua Benghiat Lighting Design announces the release of version 3 of the Beam DrawTM Plug-In package for VectorWorks SpotLight.®
Beam Draw is a lighting designer's complete solution to pre-visualize how a light plot will focus. Beam Draw determines the position, field angle, and focus point for lighting instruments, allowing designers to walk into focus knowing they have the angles and coverage they need.
Improvements to Beam Draw 3 include:
Easy conversion of beam objects into SpotLight lighting devices.
Visualization of shutter cuts. You can drag the shutters right in the drawing!
Improved data on how your light focuses, like maximum width, pan, and tilt.
A completely redesigned Beam Draw Section object lets you visualize beam sections in a 2D view.
This is a fully interactive tool, and will even draw a figure for you, and show you what portion of the section includes the full width of your focus area.
The ability to read photometric data from your symbol library, letting you easily try different unit types.
A command to reverse and repeat beams, including shutter cuts and bottle rotations.
If you are working with one system of beams at a time, you can easily channel them, and the data
will be transferred when you convert the beams to Spotlight lighting devices.
Quickly file away beams in a system to their own, hidden layer.
Beam Draw Magic, which pulls position and channel data from your beams for use on a sheet layer magic sheet.
You can even adjust your channel numbers to accommodate similarly focused or reverse-and-repeated systems.Beam Draw 3 works with VectorWorks 12 through 2010. To learn more and download a demo version, visit www.benghiatlighting.com.  There is a quick-start guide to the plug-ins that you can also download.  Beam Draw 3 is priced at $69, with discount, upgrade, and student pricing available, and includes convenient installers for both Mac and PC.
Beam Draw was developed by professional lighting designer Joshua Benghiat, who originally needed a beam visualization tool for VectorWorks that was more accurate and full-featured than other available solutions. . The latest version is the culmination of over 10 years of using the plug-ins to design and draft light plots with VectorWorks.
Share

Comments