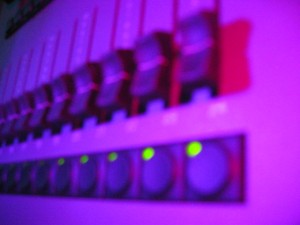 There has been much buzz around the industry that Electronic Theatre Controls (ETC) made a mistake by discontinuing the Express line of lighting consoles from their product line up.  The reason for ETC to discontinue the Express lighting console was due to the fact that parts for the consoles was becoming difficult to obtain.  These being said, ETC still maintains and upholds their high level of service by still retaining parts to service existing Express consoles.
Lighting professionals through out the entertainment industry have voiced their frustrations about the discontinuation of the Express line of consoles.  While ETC does offer a pretty reasonable alternative to the Express Console, the Ion console.  Professionals still have a need for the easy of use and framiliarity that the Ion lacks.
There have been mummblings of ETC to re-release the Express series of consoles in the near future with update parts inside and the same look and feel on the outside and possiably the same operating system that industry professionals love and know.
Look for an update on this story in the near future!
Share

Comments