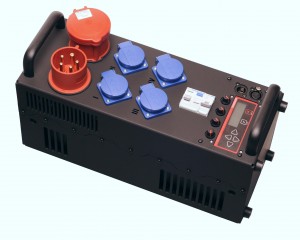 Swisson is preparing to announce a couple of new products at the LDI Show tomorrow. The first being the XSD-D Satellite Sine Wave Dimmer pictured right. The XSD is a pretty flexible device as is can be operated as a dimmer, switch or a fixed stabilized voltage source.
The XSD is extremely quiet, currently used in TV Studios. With the Uplink\Pass-Through  option for power, multiple XSD-D's can be daisy chained to meet your specific power needs.
The Power Manager ensures safe operation when working on the limit of the mains supply, by limiting the total power used as per your requirements and specification.
Swisson is also going to be debut a new line of RDM Splitter which will be available in a variety of enclosures and connection types.  The RDM splitter is expected to be ETL listed and certified by the beginning of the new year.
For more information on these products from swisson, visit their website at www.swisson.com or visit their booth, # 836 at the LDI Show.
Share

Comments