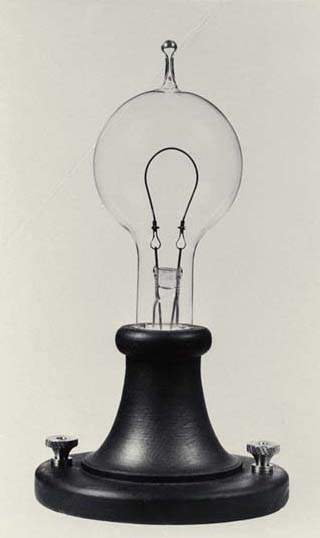 Yesterdays Tuesday Twitter Trivia seemed like an easy question, and we received a wide range of answers via Direct Message over Twitter. A recap of yesterdays question:
While Thomas Edison, (Who apparently has a Twitter Feed, @TommyAEdison), was discovering the electric lamp, what material did he use in his final working version on the Edison Lamp?
We received a bunch of answer with the different types of filaments that Edison used through out his experiments. While these are all correct answers for types of filaments that he TRIED during the testing phase. His FINAL working version which he had patented in 1878, Edison used Carbonized Cotton filament.  Of course after Edison received his patent, he continued experimenting and found that a Carbonized Bamboo filament could last over 1000 hours.
So our winner this week with the correct answer to our Tuesday Twitter Trivia is Mr. Michael Kohler.  Congratulations Michael, look for a DM in your inbox. You can reach Michael via Twitter @MEKohler.
Thank you to all with your answers!  Look for another Tuesday Twitter Trivia question next week.

Share

Comments