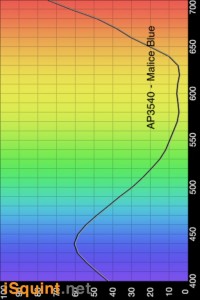 Right before LDI 2009, I wrote a rumor that Wybron was working on an update to their iSwatch Gel Library iPhone app. Well, the rumor is confirmed with the latest press release from Wybron. One of the most important things to note about the update is the ability to locate local dealers based on your current location to get gels.  As of right now, it is limited to Lee filters, but still a great addition to the App!
Wybron is pleased to announce an update of our popular Gel Swatch Library application for the iPhone and iPod Touch. Along with the addition of hundreds of new filters, Gel Swatch Library 1.5 is the only app in the lighting industry that allows users to access a map of dealers in their area. Geographical information for Lee dealers across the United States can be accessed from the user's current location or zip code, with users able to call or email those dealers with one touch. Dealers from other parts of the globe, including Canada, will follow.
Features:
• On detail view, there is a button to scroll through CMY, RGB and Notes:
• This allows field to display larger.
• Notes consist of manufacturer notes for the gel (ie. stops, mired shift and usage information).
• Can't read the whole note? Double tap on it to pop up a window with the complete note.
• Search now includes the notes field in the results.
• Names no longer overlap each other on comparison view.
• In list view, shake the device to go to a random gel in the current swatch book.
• Swatch books are now listed by manufacturer and then product line.
• Added Lee Urban Effect Filters.
• Added Rosco e-colour+ (Only available in Europe).
• Added Rosco cinegel.
• Added Rosco CalColor.
• Added Rosco Storaro Selection.
• Added Rosco cinelux.
The updated application is available for download immediately—as of December 1, 2009. Users who have already purchased iSwatch will find that their libraries will update automatically through the Apple App Store.
iSwatch runs on the iPhone or iPod touch and can be purchased through Apple's App Store. Just click on the App Store icon from the main screen of each device, or access the App Store through iTunes.
Share

Comments