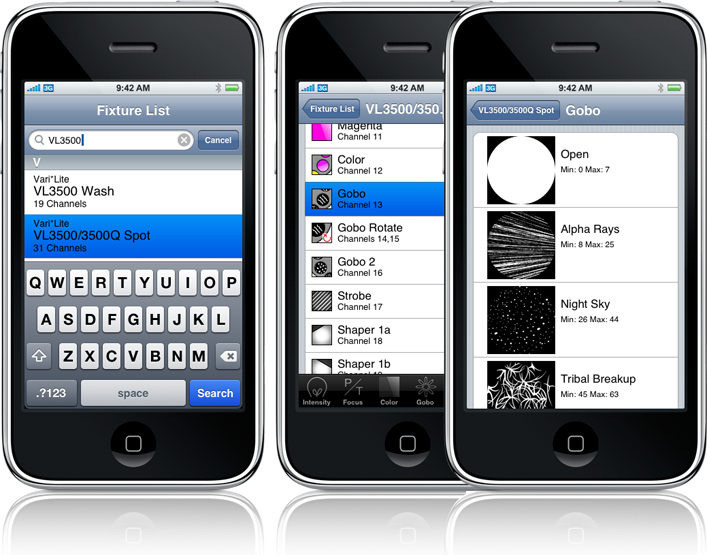 Zinman Software, the makers of other great iPhone lighting apps such as Pocket LD, GelCalc and iSwitch has just announced the release of their latest iPhone app, ML Finder.  The app is actually avilable in two versions, the ML Finder Pro for $39.99 and a "lite" version Ml Finder for free and both avilable from the iTunes App Store.
ML Finder PRO is a complete list of parameters and channel assignments for over 500 lights, LEDs and media servers. For the tech addressing a light plot, a designer determining the functionality of a moving light, or a programmer building a profile for their lighting console. This information is nicely integrated into one app.
Key Features:
• Over 500 devices included in the database
• Search by Maker & Model using the search & scroll bars
• Explore color, gobo and FX systems for each device
• View ranges (DMX values for a parameter)
• Know how many channels each device uses; in any mode
• Discover the channels and values to Shutdown, Reset, Lamp Off and Lamp On devices
• Easily identify 8bit & 16bit parameters
• Filter & display the type of parameters that you're looking for
• Free Upgrades
Visit www.zinmansoftware.com to learn more about Ml Finder iPhone app or any of the other iPhone apps from Zinman Software.

Share

Comments