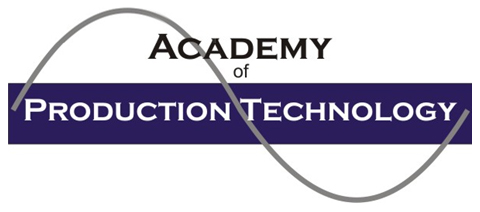 Are you looking to increase your self worth or gain  renewal credits to your ETCP certification? Good news, the Academy of Production Technology is offering a 3 day training session in Dallas Texas next month.  From December 1st through December 3rd, the APT is offering a training session on Entertainment Electricity, Power Distribution, and Controls Training lead by the Electron Magician himself, Mr. Richard Cadena, an ETCP recognized trainer and certified Entertainment Electrician.
The 3 days of training includes everything from basic electricity to advanced power distro, safety, codes and regulations, and control systems. Join ETCP Recognized Trainer Richard Cadena three days of discovery and learning about the essential skills of the entertainment electrician and technician. It covers theory and practice of entertainment technology for the working electrician and technician.
Day one: theory and fundamentals of electricity including
DC and AC electricity
Impedance
AC power
Phase angles
Power factor
Three-phase power
Balancing three-phase loads
Day two: practical power distribution
Electrical safety
NFPA 70E
Lockout/tagout
Arc Flash/Arc Blast
Portable generators
Feeder transformers and cable
Overcurrent protection
Branch circuits
Grounding
GFCIs
Day three: networking Ethernet
DMX512-A
RDM
ACN
And more…
SPACE IS LIMITED, hurry up and register TODAY!  Head over to the Academy's website at www.aptxl.com and register now. Each day cost just $225 or for all three days $675.  If you go, make sure to say hi to the swami for me!
Share

Comments