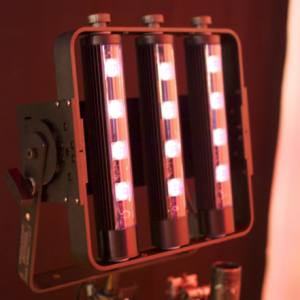 Altman Lighting has been a driving force in our industry for years, for like 50+ years!  They have designed and manufactures some of the most innovative products for our industry.  Just a couple short years ago, Altman leaped forward into the 21st century with LED products and haven't looked back.
LDI 2010 brought one brand spankin new LED product and the final production version of another that some have seen before.  The first was the brand new Spectra Strip, a 600 watt LED strip light. The other is the Blacklight UV 30 Spectra LED fixture.
Take a look at the video of Walt Dowling from Altman Lighting giving a quick overview of both fixtures from the floor of LDI 2010.
Thanks Walt!
Share

Comments