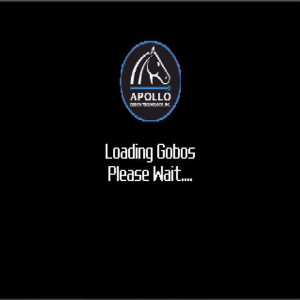 Blackberry users rejoice, I not talking about the iPhone today but the Blackberry.  I actually love the Blackberry and use to own one, (until the iPhone came out) and though it was the best thing in the world.  Email, "internet", phone calls, oh my! Just like my favorite device of choice these days, the Blackberry has the ability to download and install apps on to the device.
Apollo Design just yesterday announced the arrival of the iGOBO app for the Blackberry. The app is available for all versions of the Blackberry device, across all carriers and all countries are supported. From the screen shots provided on the BlackBerry App world, iGOBO does exactly what I would expect it to.  It gives you the ability to search and find Apollo gobos either by keyword or by Apollo names and part numbers. The best part is the the iGOBO app is a FREE download!
Since I am not a BlackBerry users, I would love to hear what you think of the app.  Send me some photos of the app running and your thoughts.  I'm sure I'm not the only iPhone user curious to know how it works.
UPDATE: I heard from Apollo Design.  It looks like the iGOBO app for the BlackBerry only works for CrackBerry's with a physical keyboard and not the touch kind like the BlackBerry Storm. There are no immediate plans to update the iGOBO app for touch devices at the moment from Apollo Design.  Although, if there is enough interest, Apollo may plan to offer and update.  Voice your opinion to Apollo by contacting them directly.
Share

Comments