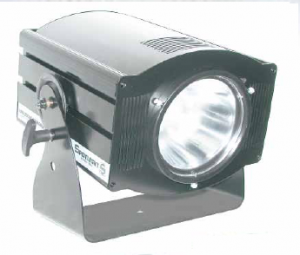 Apollo announced two new products at LDI this year, the first one is from Spotlight from Italy, the midiLED Zoom LED fixture. The midiLED is a compact 100w fixtures the utilizes high density RGBW LEDs that allows for a smooth zoom range of 12 to 50 degree.
The combination of RGB and W provides a wider mix of color than a regular RGB fixture. the fixtures has predefined color temperature settings from 2900k to 6000k making it possible to match the midiLED color temperature to your current stock of fixtures.
The fixture comes in at 11.4″ x 9.3″ x 11.1″ and weighting in at just 13.1lbs. It uses 7 channels of DMX and has a lumen output of 123 at 12′ in spot.
To learn more about the miniLED, head over to the US distributors website, Apollo Design at www.apollodesign.net.
UPDATE:
Apollo has a great video explaining the new midiLED fixture, check it out!
Share

Comments