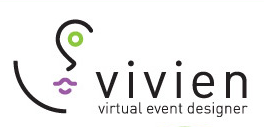 Cast Software, the company that brings us the WYSIWYG software package is planning to launch their latest update to their virtual event designer software title, Vivien 2011.
In January 2011, Cast Software will begin to ship out the latest version of Vivien, 2011.  Here is a sneak peak at some of the new features coming in Vivien 2011.
Seating Assignments
Integrate event guest lists into your Vivien files
Create robust seating arrangements by using the new Seating Assignment Wizard
Facilitate moving guest and trying different seating plans
Use the seating locations to coordinate, produce place cards, mail merge, name tags, etc.
Al Fresco
New, real tents and marques
Easier to build and layout
Spreadsheets

Even more powerful import/export functions with
Ability to export to and send Excel files
More than 100 onboard spreadsheet calculations & instant access to event specific information by using the new custom SmartCells.
Improved 2D plots
Create Cleaner and more concise event plans with the new and refined tools.
For more information on Vivien, head over to Cast Software's website www.cast-cost.com to learn more.
Share

Comments