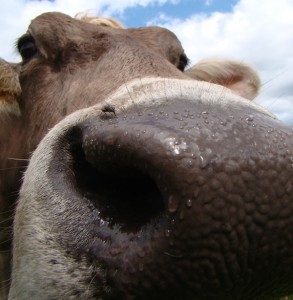 Do you live and work in the DC Metro area like I do?  Are you looking for part time, possibly full time work with in the the theatre industry?  Then mark your calendar for Sunday, May 9th and Monday, May 10th.  The DC Theatre Technician Cattle Call was just announced!  More from the Press Release:
The 2010 DC Technician Cattle Call will be held over two days, Sunday May 9 from 9:00 AM until 6:00 PM, and Monday May 10 from 9:00 Am until 6:00 PM, at the Harman Center for the Arts. Sunday will be devoted to Carpenters, Riggers, Electricians, Sound Engineers, Painters and Prop Artisans. Monday will be devoted to Costume Technicians, Makeup Artists, Stage Managers, and those of you who fall into other categories but are on run crew for shows.
Similar to an acting cattle call, each candidate will be given 8 minutes in front of the group of representatives from theatres and production companies around the DC Metro area.
Companies already committed to attending this year include:
The Alden Theatre
Arena Stage
Barbizon Capitol
Folger Theatre
Gala Hispanic Theatre
George Mason University Center For The Arts
Imagination Stage
JCC Of Rockville
Metrostage
Round House Theatre
Shakespeare Theatre Company
Studio Theatre
Theatre J
Traveling Players Ensemble
Woolly Mammoth Theatre Co
And more are adding every day.
To book an appointment email: klyphs@mac.com. You MUST put Cattle Call 2010 in the subject line.
Be sure to include your full name, email address, and which day you would like, as well as whether you would like a morning or afternoon appointment.
Each applicant will be expected to supply 40 copies of their resume on the day of their appointment.
Share

Comments