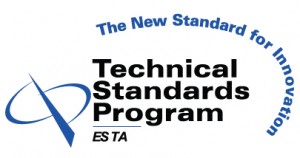 It's times like these that I wish I lived in the lone star state! ESTA's Technical Standards Program is holding their second annual Control Protocol PlugFest in Westlake Texas on January 21st and 22nd.
The PlugFest just happens to be at the same exact time and place as the Technical Standard Program meetings! What a coincidence right! Both the TSP meetings and the PlugFest will be happening at the Marriott Solana in Westlake Texas.
PLugFest goes from 4pm to 10pm on Friday, January 21st, 9am to 11pm on Saturday, January 22.  There is also a date listed as July 25th from 9am to 10pm.  The July 25th date must be a completely separate meeting of the TSP and another PlugFest.
The Control Protocols Plug Fest will be an informal event, with the only people around to see the equipment work or fail being engineers and technicians, not customers. The event will provide an opportunity for manufacturers' engineers to see if their products will work with the products of numerous manufacturers, find out on the spot what is wrong, fix it, and try again. With all the members of the RDM and E1.31 task groups that wrote the standards on-hand, it also provides an excellent resource to get implementation questions answered and to learn from everyone's shared experience..
For more information and to register, contact Scott Blair. Registration is important so that the logistics of the equipment delivery, setup, and removal can be organized. There is no charge for participation and the event is open to everyone. Hotel sleeping rooms can be reserved through ESTA.
Share

Comments