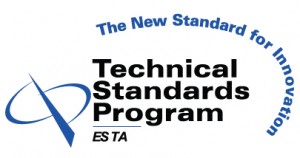 ESTA's TSP has another document up for public review.  This time it is the Guide for the Inspection of Entertainment Industry Luminaires, or document BSR E1.32 – 201x.
This document provides guidance in the inspection of stage and studio luminaires used in the entertainment industry to evaluate their safety and any needed maintenance. The information contained in this document is intended to supplement the information contained in manufacturers' maintenance instructions.
You have until October 26, 2010 to download, read and write comments about the document.  Make sure to have your comments back to the TSP before that date.
Share

Comments