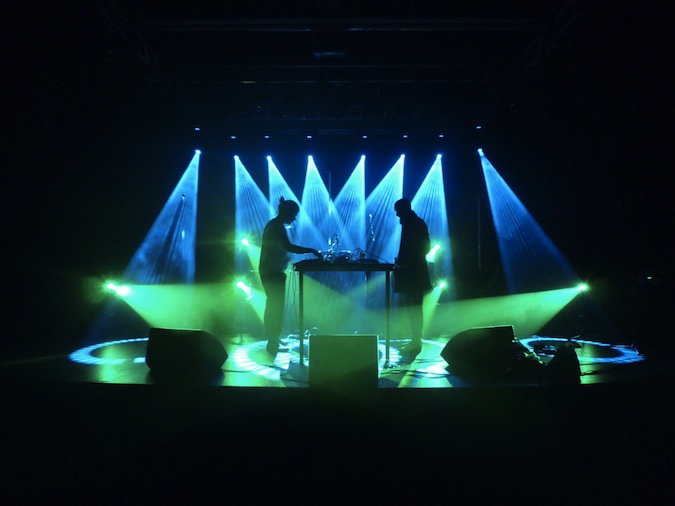 This weeks randomly selected Friday Flickr Porn Photo comes all the way from Helsinki, Finland by Daniel Richert.  The photo is from the Alpo Ja Tomi performance back in January 2009.  From what I can understand about the "band", it is two guys "dueling" on stage with home made "instruments" making some pretty unique sounds. I love the silhouette shots, what can I say!  I wish I could have been there for this one, watching the movers in the back move with the sounds, crazy awesome!
Check out more of Daniel's work on his Flickr Page.  I am really diggin' his "cable Art" photos.  Who knew something we use everyday could be so beautiful if viewed correctly?  Thanks Daniel for sharing!
Want to see your lighting design work featured here on ISquint?  Add you lighting design photos to the iSquint Friday Flickr Lighting Porn Pool on Flickr.com.  Each week, I randomly select a photo from the pool to feature here.  Thanks everyone for sharing all of your great lighting design work, keep it coming!
Share

Comments