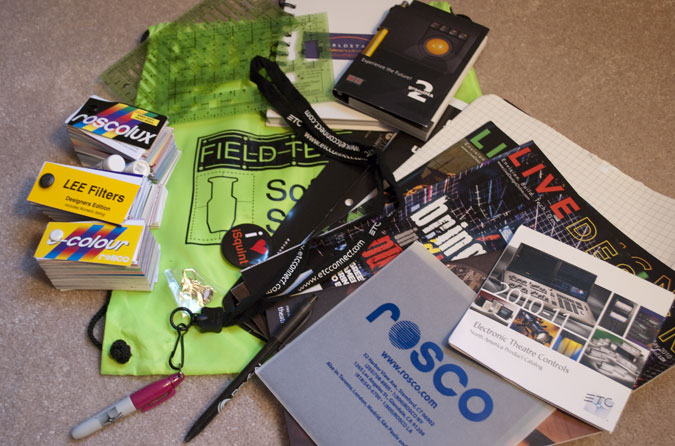 Ah Memorial day weekend.  A nice three day weekend here in the states where we honor those who have served and sacrificed so much for our country and the world. It is also the un-official start of the summer season and opening of area pools. To help kick start the summer season and celebrate memorial day weekend, I am giving away my swag bag from the Broadway Lighting Master Classes from earlier in the week.  I want to pass along the swag bag to a lucky someone that was not able to attend the classes.
It's pretty easy to enter to win the swag bag, leave a comment on this post with your full name, email address, (which is not public) and a note if you like.  First thing Tuesday morning after the long weekend, I will randomly select a winner from the comments and announce it Tuesday.  The give away will be open to only US residence, (sorry my international friends!) and last from now till midnight on Monday, May 31st.
Everyone have a wonderful and safe Memorial Day weekend!
Share

Comments