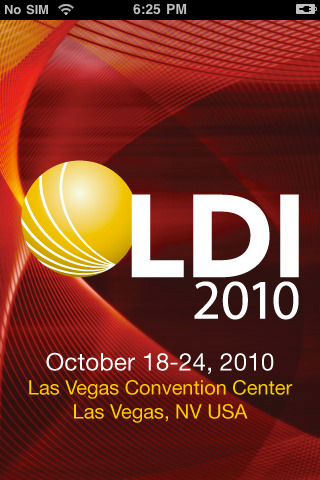 If you have been to a trade show in the past year, you may have seen that event organizers are developing apps for our portable devices to guide us through the trade show.
I applaud trade show organizers for developing and producing these types of apps.  In the old days, pre-iPhones and smart portable devices, we attendees relied on a printed playbill if you will to organize our time at the show.  The down side was that these trade show guides were not available until you arrived at the trade show and registered.  Yes, if you pre-registered, you may have received it in the mail early or planned your sessions and printed out a trade show floor map from the web, but you had to remember to pack it and bring it to the show.
Now with a trade show app, all of that information is right there in our portable devices that we carry around with us all the time.  So the information is just a couple of finger points away. The other huge advantage here, less printing and less paper being used to print trade show guides!  And of course, we don't have to carry that huge book or wade of papers around with us while on the floor.
LDI is right there with all the other trade shows.  LDI recently announced that they will be launching their own trade show app for the LDI Show coming up in October.
Good news, the app just hit the iTunes App Store for the iPhone, iPad and iPod Touch! Perfect timing too.  This gives everyone plenty of time to organize the app with the sessions in the My Schedule section, Star the exhibitors you want to make sure to visit and keep up with the latest news about the show.
Fire up iTunes and download the FREE LDI App and start organizing your schedule while in Las Vegas next month.
Share

Comments