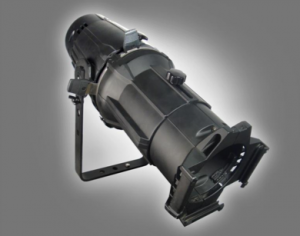 I had a chance to take a look at Strong Lighting's latest LED product at the Broadway Lighting Master Classes this past April.  I held off on writing about it as it was still in the prototype phase. After talking with Strong recently, they are preparing to launch and starting shipping the Neeva LED profile fixture.
Neeva is a RGBA or RGBW LED luminarie that produces a hard edge beam that can be focused, framed, and have gobos introduced into the optical path. Neeva produces a flat even field of light generated by our custom engineered LED light engine and custom optics system. Dimming and control are completely integrated via DMX 512. Neeva is designed to visually integrate into your existing lighting system and offer designers a range of possibilities were not previously possible with any LED luminaries.
If you are heading to LDI in Las Vegas in a couple weeks, make sure to stop by the Strong Lighting booth and check out the Neeva.
Share

Comments