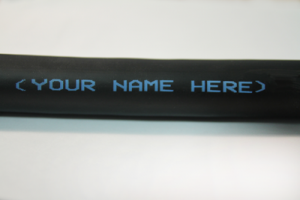 Lex Products can now provide custom legend printing up to 50 characters on your choice of EverGrip˙ overmolded or traditional LSC19 pin multi-cable assemblies.
Build brand identity, deter theft and prevent mixing of cables by printing your company name, phone number, part numbers or other important information spaced every 2 ft. along the entire length of cable.
The bold type 1/8″ characters are printed in sky blue ink for high visibility.
Custom legend printing can be provided on 12/14, 12/18, 14/14, and 16/18 multi-cable extensions at no additional charge with a minimum order of 1000 ft. of cable.
To learn more about custom labeling on EverGrip products, visit Lex's website at www.lexproducts.com.
Share

Comments