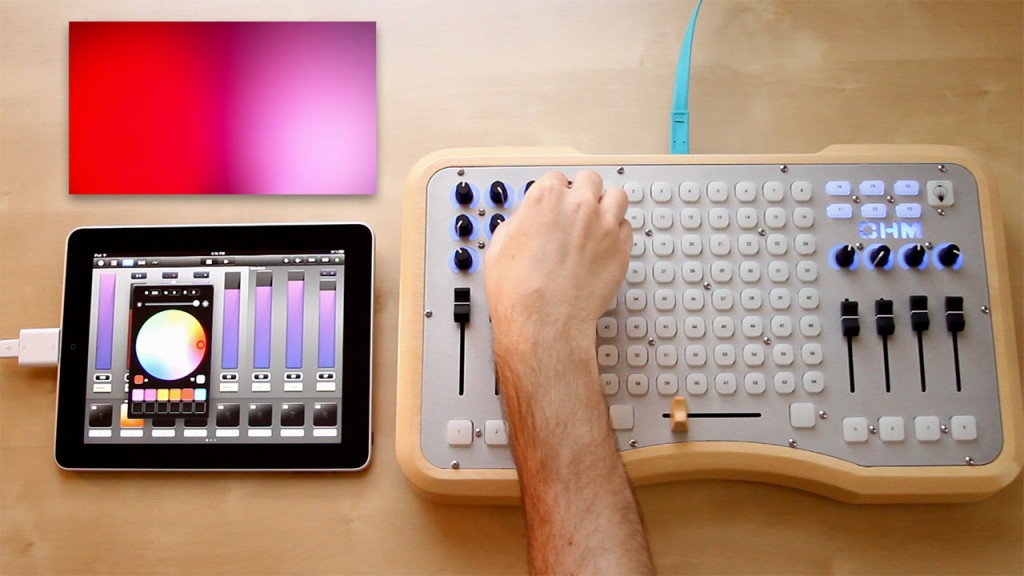 That rights everyone… iOS 4.2 is OUT!!! I have been waiting for this for soooo long it is not funny.  I think Synthe FX, the developers of Luminair for the iPad/iPhone have been waiting even longer.  Here is the latest from Synthe FX and Luminair.
Luminair for iPad has received it's first major update, which adds support for external MIDI control, OSC (Open Sound Control) protocol, as well as the ability to send DMX over Wi-Fi via the sACN E1.31 protocol.
With external MIDI input, Luminair users can now turn any MIDI controller into an advanced lighting console. With features like easy MIDI learn and full mapping capabilities, users can assign external controls to faders, cue buttons, playback controls and much more. Luminair is compatible with CoreMIDI via Apple's USB iPad Camera connection Kit, as well as Line 6's MIDI Mobilizer dock accessory for iOS devices. Alongside the new MIDI features, is the ability to add MIDI Show Control support to Luminair, via an In-App purchase.
Adding support for the OSC (Open Sound Control) protocol opens up an endless number of ways to interact with Luminair. Users now have the ability to create custom user interfaces for controlling Luminair on additional iOS devices, and using other remotes and sensors through the OSC protocol. Multiple remotes can also all be connected at the same time, allowing a team of users to work together in lighting designs and shows.
Users also now have the option of outputting DMX over Wi-Fi using E1.31 (sACN), which is a network based protocol developed by the ESTA Control Protocols Working Group. sACN E1.31 is a great addition to Luminair's Art-Net support, and makes Luminair compatible with the next generation of network enabled DMX interfaces and lighting consoles.
Notable new features included in Luminair for iPad v1.1:
iOS 4.2 multitasking support
Support for sACN E1.31 DMX output over Wi-Fi
MIDI input w/ full learning and mapping capabilities. Supports Apple's iPad USB Camera Connection Kit and Line 6's MIDI Mobilizer dock accessory.
OSC input as a remote control for most app functions (use custom apps like TouchOSC on iOS devices, WiiMotes and other controllers through OSCulator, etc.)
Art-Net node detection and unicasting support
A new built-in shop for In-App purchases
MIDI Show Control (*In-App Purchase)
Password protected CoverFlow view option
Synthe FX has also updated Luminair for iPhone to v2.1, with support for the sACN E1.31 protocol, plus an enhanced Art-Net implementation, and iOS4.2 compatibility. Both updates are available now and free for existing users.
Share

Comments