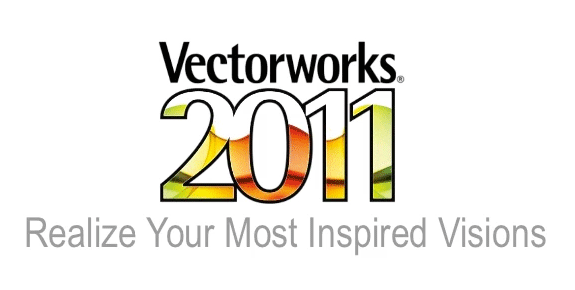 Nemetschek Vectorworks, Inc. is pleased to announce the availability of the 2011 version of its award-winning Vectorworks® line of design software, including: Vectorworks Designer, Architect, Landmark, Spotlight, Fundamentals and Renderworks™.
The 2011 version of Vectorworks software delivers several major improvements, including:
· 2D/3D integration. Vectorworks software has now, more than ever, a true 3D modeling environment. 2D planar objects can be created and edited within a planar context, where they display with all their attributes. Users can work in Top/Plan view as usual, or switch to a 3D view and continue working in the same way, with the same tools and operations.
· Improved Building Information Modeling (BIM) capabilities. The Vectorworks Architect program is even easier to use, and its state-of-the-art capabilities, new tools and features help get the job done faster and better, while communicating and exchanging files with colleagues and partners. It offers a greatly improved space object, along with new 3D wall components, and a new slab tool to enable architects to more accurately model and associate building components.
· Best-in-class rendering. Renderworks 2011 is faster, easier, and more powerful than any previous version. Now based on the robust CINEMA 4D render engine, the results are breathtaking and easier to achieve. The new engine is fully integrated into Vectorworks software, so users can seamlessly visualize their work throughout the design process, producing clear and accurate renderings. With the click of a button, rendered viewports will update as the design evolves.
Vectorworks 2011 also includes more than 70 improvements in usability and addresses some long-time wishes, such as the addition of "perfect preview" text editing, new tile fills, improved access to resource libraries and smaller file sizes.
With the launch of Vectorworks 2011, Nemetschek Vectorworks will expand its subscription option, Vectorworks Service Select, to customers in the U.S. and United Kingdom. This option is also currently available in Germany, Switzerland and Austria, where it was begun as a pilot program last year.
For a look at all of the new features by product, as well as feature movies, please visit www.vectorworks.net/2011. To learn more about Vectorworks Service Select, visit http://serviceselect.vectorworks.net.
Share

Comments