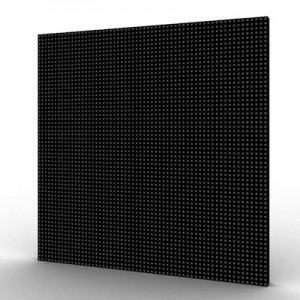 In just a couple of weeks, PLASA descends on Earls Court in London England. News and product releases will be rolling in until the doors of the hall open up.
Kicking off the product announcements is PIXLED with the launch of their F-6 LED screen.  It is a 6mm or almost 1/4″ deep LED display that is curvable in all directions.
Being able to curve a screen vertically as well as horizontally is a completely new concept, and for maximum dynamics and effect, the F-6 can be shaped into a combination of both directions on both planes via the integrated mechanics on each module itself. This can be achieved quickly and simply with no additional tools or rigging apparatus needed.
Building spherical or indeed any shaped objects – no matter how off-beat or unusual – has never been possible/easier!
The F-6's 4000 NIT brightness has incredible impact – it's nearly double the brightness of other comparable products, and is suitable for both indoor and outdoor use, with an IP65 rating on the front of the module, and IP54 on the rear.
Each F-6 module measures an expedient 50 x 50 cm in size with a thickness of just 6.3 cm, giving an ultra light weight display of 34Kg per square metre (8.5 Kg per tile). It's therefore an ideal solution for applications were weight loading is limited, and the maximum  creative freedom is needed.
As of right now, no other information has been released about the F-6 LED Display.  I'm expecting to hear more about the PIXLED display system closer to PLASA.  If you can't wait, keep hitting refresh in your browser for www.pixled.com.
Share

Comments