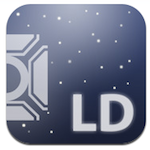 Daniel Murfin, the iPhone lighting app developer of such apps as ShowTool Sm and ShowTool LD recently hinted about an update of his app, ShowTool LD getting an update. I just got word this morning that Apple has approved the update, (V2.2) and has released it into the iTunes App Store.
The update brings a couple of new features such as a Gel cutting list and a power requirements formula section.  Probably the biggest feature of this update has to be the support for the iPad. Daniel is the second iPhone lighting app developer to release an iPad native app into the market. ShowTool LD on the iPad makes use of the entire screen by enlarging the user interface as well as expanding the view of each screen.
ShowTool LD runs $4.99 in the Apple iTunes App Store.  For current owners, the update is a free download.  To learn more about some of the lighting and entertainment apps Daniel has developed, visit his web site at www.dsmurfin.co.uk.
Share

Comments