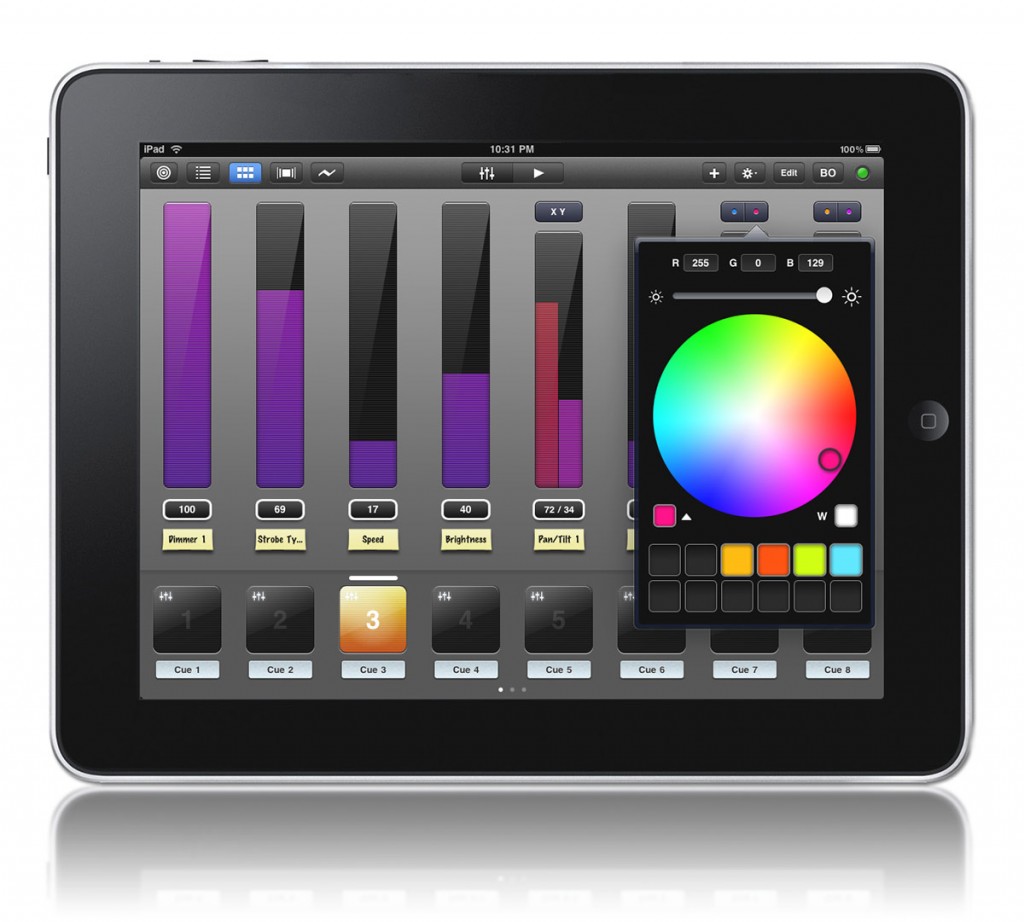 You have heard the rumors, you have seen the pre-release announcements, it is finally here, Luminair for the iPad has hit the App store on iTunes!  After months of development, Synthe FX, the developers of Luminair for the iPhone are proud to announce that you now have a lighting desk on your multi-touch device, the iPad.
Here is more from the official Press Release:
Synthe FX has announced the immediate release of Luminair for iPad, it's new desktop-class multi-touch DMX lighting control app for Apple's iPad. Luminair uses the Art-Net protocol to transmit DMX data over Wi-Fi, giving users wireless control of colormixable LED fixtures, dimmers, studio lighting, moving lights, media servers, and any other DMX enabled equipment.
Luminair for iPad is a giant leap forward from it's related iPhone version, and includes new features like instantly editable quick-touch cues, project-based draggable color swatches, popup contextual controls, external keyboard support, and a user-configurable UI. It's also built for future expansion, which means users can expect the same rapid feature updates that Luminair for iPhone customers have received for the past two years.
When paired with a compatible Art-Net to DMX interface, Luminair for iPad has a low overall price that makes it a lighting console which almost anyone can afford, and use in a multitude of ways. Whether it's used for architectural lighting, theatrical and musical venues, by educators, or by cutting-edge visual artist's and VJ's, the possibilities are infinite.
Luminair for iPad can be purchased and downloaded directly from the iTunes App Store immediately for $129.99. Full details and product videos are available at: http://synthe-fx.com.
Share

Comments