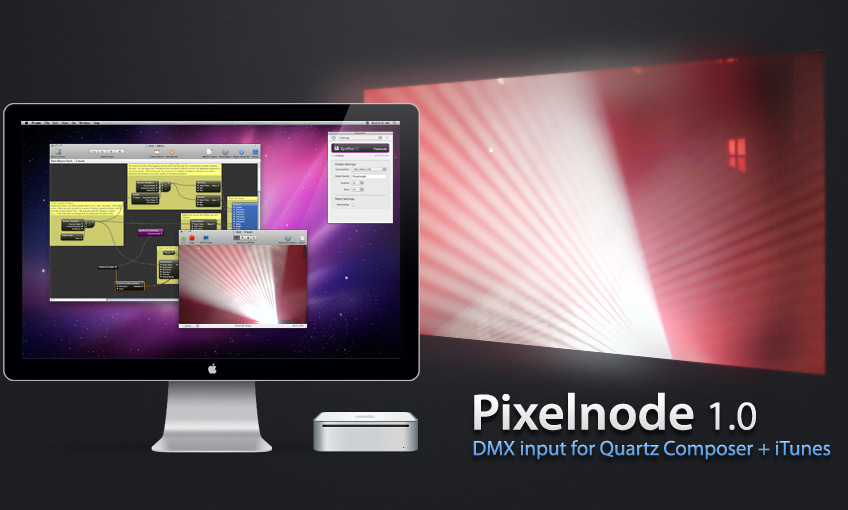 Synthe FX, the company that brought you the first lighting controller on your iPhone and iPod Touch has just announced the release of their latest software for the Mac, Pixelnode. Here is more from the Press Release.
Pixelnode is a plug-in that allows lighting and multimedia designers to turn Quartz Composer into a powerful live media-server that's controllable via DMX lighting consoles. Quartz Composer is an application for Mac OS X that provides a visual programming environment geared towards live-performance and installations.
Pixelnode uses the Art-Net protocol to give users access to one universe of DMX data, directly from a Quartz Composer patch. This makes it instantly compatible with tons of existing hardware and software on the market.
Users of Pixelnode can create highly interactive visual multimedia and graphics that can be controlled by most leading lighting consoles. Another interesting feature is the ability to create interactive iTunes visualizers that can react to both audio and DMX.
Synthe FX is offering Pixelnode as a free download, in the same spirit that Apple provides Quartz Composer and it's associated MIDI and OSC plug-ins for free.
For full information and download links for Pixelnode 1.0, visit the Synthe FX web site at www.synthe-fx.com
Share

Comments