If you've ever been to a Broadway show, sustainability might not be the first thing that springs to mind as you watch the literally hundreds of lights burning anywhere from 300 to 2000w a piece to create spectacular effects all visible from the back of the balcony.
In a way, that's the point. Traditionally, the purpose of big brash commercial theater is to entertain. Think of your favorite show…Phantom of the Opera, Jersey Boys, Billy Elliot, Showboat, Shrek the Musical…all of these transport the audience to another time and place. Anyone who has ever been to a Broadway show will tell you of the spectacular sights and sounds immersed within – it's a fantasy world full of adventure and fun, and generally speaking, lots and lots of light, sound, video, and special effects. Most design professionals, myself included, entered the world of live entertainment to help create these immersive experiences. We want to find ways to use our creativity to transport the audience to another place.
Yet, as a design community we are faced with a new challenge. It is not enough any more to simply create a world that is satisfying to the audience. It's not enough to fulfill the director's vision, it's not even enough to come in on time and on budget. No, I posit the challenge of the 21st century will be to do all of those things, sustainably.
This challenge stems approaches on two fronts…the first moral, the second economic. Allow me to state the problem simply and combine these two fronts. If we want there to be live entertainment for our kids and grand kids to enjoy we must begin producing it sustainably or it will disappear. I'm not describing some existential crisis in which the world ends due to global warming and with it our ability to produce theater. I'm speaking about a world in which the costs of materials and energy have run so high, tickets have become so expensive, that it simply becomes economically untenable to produce live entertainment any more. The rising cost of energy threatens all of American industry, but the arts and entertainment world could feel the effects most acutely. The performing arts are the most sensitive to the running cost of production, that is, it might have cost $65 million to bring Spiderman to the stage, but just as importantly, it will cost $1 million a week to continue running. Any increase in running cost will either cut into profits, or will raise ticket prices further pushing elite live entertainment out of the reach of middle class families.
The challenges are real and are manifesting themselves every day. Take for instance, the cost of electricity, commercial electricity rates have risen 40% from 1999 to 2009. As global demand for energy increases…what can we expect to happen to cost of electricity?
Of course, that only speaks to the economic argument. I believe there is a deeper need for sustainable practice in theatrical design. It's the same need we see across the culture and indeed across the planet. It is no longer enough to simply create beautiful or luxurious things. The things/experiences/places we create must ultimately be sustainable in both material and process. In short, everything we make must be of minimal impact impact on the planet or reap only positive impacts. Anything else is only half of a victory. We don't have enough resources to go around, and they are shrinking quickly. No artist, no creator can endeavor to continue their craft knowing they are contributing to the end of all things. The stakes are simply too high.
These challenges are real and they must be faced by all design disciplines. The challenge must be won if we are to have a thriving show business for decades to come. The process to sustainable theatrical production will be painful and often stunted. The lighting department can't be seen as separate from the process of growing theatrical design to include sustainable best practices.
It's that challenge, that process that brings me to iSquint. Here at iSquint I will post opinions, ideas, field observations, articles and all other relevant information I can find to help advance sustainable practice in lighting design for the entertainment world.
I fell in love with theatrical lighting 12 years ago when I hung my first lights in a tiny garage in a village theatre in NYC. Through college and afterward, I designed lighting off and off-off Broadway and still do today. It was 4 years ago that I turned my day-to-day attention to architectural lighting, and that's when I really began to realize the impact lighting can have on sustainable design. This realization prompted me to begin Build2Sustain, a consultancy that would guide the renovation of  existing buildings and make them more sustainable while increasing their value. After working on the project for about 18 months, I've come back to lighting design full time. But what I have learned in creating B2S is invaluable to how we must approach the entertainment world.  The challenge to work sustainably is the challenge of our generation and we are just getting started. Please join me here and I look forward to sharing what I learn…
About the Author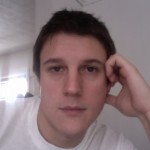 For the last 10 years, James Bedell has been a lighting designer based in NYC. He developed a love for the theater and theatrical lighting while attending Pace University. There he was mentored by Obie-award winning lighting and scenic designer Chris Thomas. Nearly 4 years ago, James shifted focus from lighting in the entertainment world to lighting architectural spaces. In 2008, James launched Build2Sustain, a consultancy dedicated to making the business case for sustainable design in commercial spaces. Learn more about Mr. Bedell by reading his complete author bio.
Share

Comments