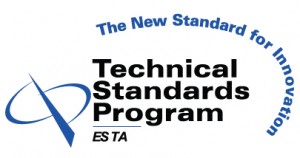 Looks like ESTA has just announced the release of two drafts of rigging standards for review to the industry. If you have any interest or knowledge of rigging, you are encouraged to provide your valuable input into the drafts.
With any review of draft standards, there is a limited time that the public are allowed to review and comment on the standards.  These two particular draft end review on February 15, 2010.
Here is more about the two drafts that are up for review:
BSR E1.6-2–201x, Entertainment Technology — Design, Inspection, and Maintenance of Serially Manufactured Electric Chain Hoists for the Entertainment Industry
BSR E1.6-1–201x, Entertainment Technology – Powered Hoist Systems
You can download and review these documents at the Technical Standards Program page found on the ESTA web site, www.esta.org.
Thanks Stage Directions
Share

Comments