This months Where is the Industry Heading Column is an interview with noted Lighting Designer and drafting symbol guru, Steven Shelley. In addition to Mr. Shelley's design talents and drafting template genius, he has also found time to write a book for the lighting industry, A Practical Guide to Stage Lighting which just recently went into it's second edition. Look for a review of Mr. Shelley's latest book here on iSquint very shortly.
In regards to paperwork, how has that changed from when you started to where you are now?
Night and day. When I started it was legal pads and lots of mistakes. Copies were photocopies at best, or mimeographs. When I started at American Ballet Theatre, we used the new Macintosh computer and the application "Multiplan" to re-sort the paperwork.
What are your thoughts on LED's in general for use within the industry?
Eventually they will pull even until the next source takes them over. Right now they are still pretty expensive. Yes, you get a great long-term bang for your buck, but for short rentals, they are still more in the "eye candy" genre as far as I can tell.
What challenges do you face with the ever changing console architecture?
It's not easy to catch up. With all the different variations and new approaches, it seems that having a console operator fluent in the specific console is now more critical than ever before. While this is the nature of the beast on moving light consoles, it's now becoming more prevalent on consoles solely utilizing conventional fixtures as well. While I can appreciate that, there are times of frustration when I can no longer figure out how to merely turn a fixture on. And neither can the newbie console operator.
Does 3D rendering provide a reliable method for developing a concept while designing out a production?
It may do so to illustrate a concept for a client. Otherwise I find it more time consuming than mentally producing the 3D rendering with mental images translated to my own notes and the light plot.
Do you feel that projection media is a form of lighting or should it be considered a separate field?
I think projection media is a form of scenography, and as such, a separate field. I have nothing but respect for projection specialists and, in the heat of a production period, I'm thrilled they are there to help collaborate on the piece, and assume the responsibility for the creation of that facet of the visual look for the show.
Looking back at a past production, how would you change it with some of the latest technology out on the market today?
In most cases, I would consider changing stuff on previous shows if it reduced the amount of power, cost, gear, load-in time, or replication time. In some cases that might be as simple as color changers; on other shows that might be replacement of specials with fewer lights and programmable mirrors. There are a few shows that I would consider swapping out gear for movers, but to do so would then potentially result in the need for more time to re-program the replacement units. In my experience, making these kind of changes must be carefully considered within the big picture, rather than as a quick-fix "knee-jerk" reaction.
What new or upcoming technology has the potential to change the lighting industry?
Right now it seems to be the light sources. No doubt, though, it will be something completely different than what anyone can postulate today.
What advice can you give to a beginner looking to make it in the industry?
Be polite. Smile. If you don't have a passion for this, get out. Don't hesitate to ask questions when you need to. Don't feel like you deserve something; you will have to work for it.
Do you have any tech-table rituals or traditions?
Define the location of the tech table as soon as you walk in the door. Then they can be set up without waiting for your placement instructions. Always have a trash can to distinguish from archives. Pack up your stuff before the final tech; you don't know how quickly the tables will need to be struck after the end of the rehearsal.
What is your favorite gel color and why?
Gam 850 among many many others. I like blue.
More about Steve Shelley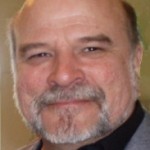 Steve Shelley is a freelance lighting designer. He's also the designer of the Field Template series of plastic drafting stencils, the Vectorworks toolkit SoftSymbols, and the author of "A Practical Guide to Stage Lighting, Second Edition" published by Focal Press. He lives in New York City.
You can find Mr. Shelley at most trade shows and conferences wearing the lime green cap, a smile and key chain versions of his popular Field Templates.  You can find more information about Mr. Shelley and his templates at www.fieldtemplate.com.
Share

Comments