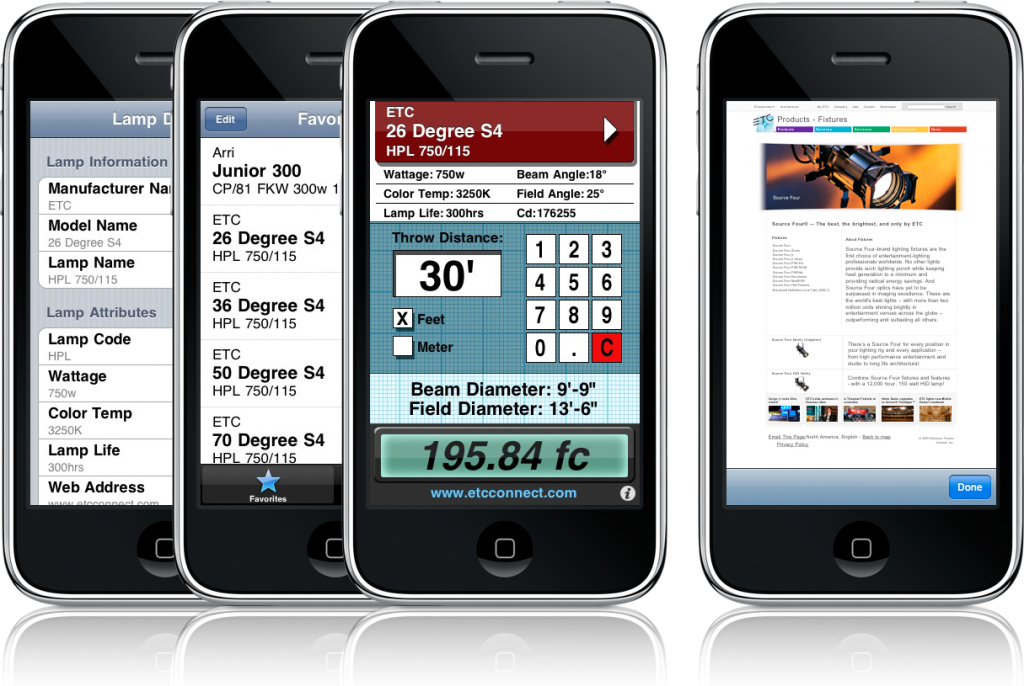 Does it seem like it is iPhone App update season or what?!  Zinman Software just annonced an updated release to their iPhone App, PocketLD to version 2.0. PocketLD allows lighting professionals in theatre, film and TV to calculate the FC/LUX and Beam/Field Diameters for over 2000 fixtures and lamps.
More from the Press Release:
V2.0 adds the functionality for users to edit the existing library, create their own fixtures and organize these fixtures into an improved Favorites List. New fixtures included in the library include Dedolight, K5600 and Kobold.

Developer Michael Zinman says "This is our most ambitious update for PocketLD since it was released two years ago. I'm so happy with these changes and I'm confident our world-wide user base will find the new functions a great add."

Recently, PocketLD was featured in ICG Magazine (International Cinematographers Guild) as one of the top five apps for filmmakers and cinematographers.
PocketLD Version 2.0 is a free update to current owners of the iPhone App. For new users, the cost of PocketLD is still $19.99.  You can download PocketLD from the iTunes App Store.  To learn more about PocketLD and all of the other apps that Zinman Software has developed, visit their web site at www.zinmansoftware.com.
Share

Comments