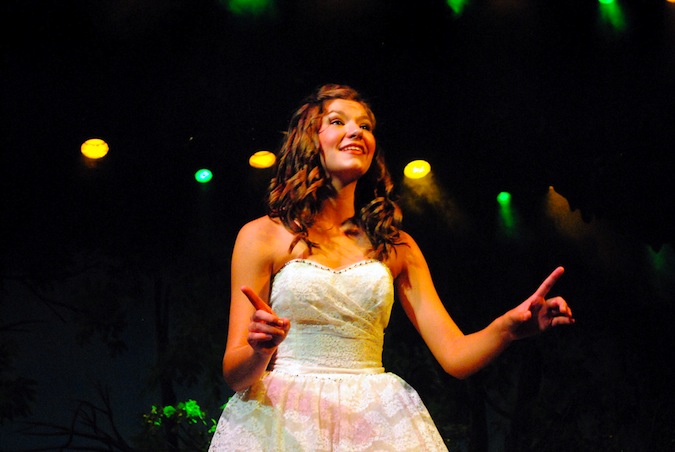 This weeks randomly selected Friday Flickr Lighting Porn comes from Derek Bever. I love the simple design and the brightness of the actress against the dark background. It really pulls your attention and focus. While we don't see much of the background and this being a junior version of Into The Woods, I have to believe that there was a minimal set. That is were our lighting design skills shine and we have to place the scene.
Excellent design Derek! Thanks for adding your design work to the iSquint Friday Flickr Lighting Porn Pool. Want to see your work featured here? Each Friday… Well, most Fridays, I randomly select a photo from the pool and feature it here. Add your photos to the Friday Flickr Lighting Porn Pool on Flickr.com.
You can see more of Derek's Lighting design and photography skills by visiting his FlickrPage.
Share

Comments