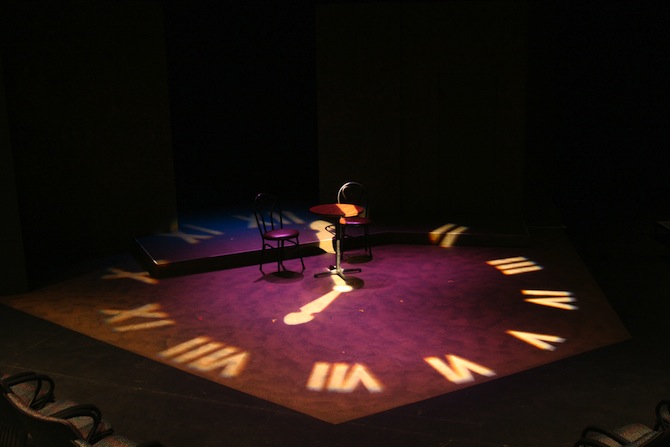 This weeks randonly selected Friday Flickr Lighitng Porn Photo comes from twobble1 on Flickr.  I would love to tell you more about twobble1 and about the production, but alas, I can not find any information on who this is or the production.  I can tell you this about the photo though, the projected clock was used in preshow, intermission and postshow.  The minute hand moved in time!  How cool is that!  Love the idea!
Check out more of twobble1s design work on their flickr page.  If you are or know who twobble1 is, let us all know in the comment section! We'll track you down sooner or later! ;) Each week, I randomly select a photo from the iSquint Friday Flickr Lighting Porn Pool on Flickr.  Add all of your lighting design photos to the group.  Who knows, next week you may be featured here on iSquint!
Thanks everyone for sharing your wonderful lighting design photos. Keep up the great work and have an excellent weekend!
Share

Comments