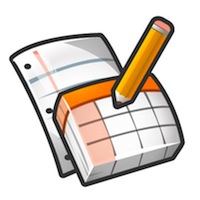 Just yesterday, Google announced that they have added 12 new file formats that you can view in Google Docs.
The 12 new file formats:
Microsoft Excel (.XLS and .XLSX)
Microsoft PowerPoint 2007 / 2010 (.PPTX)
Apple Pages (.PAGES)
Adobe Illustrator (.AI)
Adobe Photoshop (.PSD)
Autodesk AutoCad (.DXF)
Scalable Vector Graphics (.SVG)
PostScript (.EPS, .PS)
TrueType (.TTF)
XML Paper Specification (.XPS)
Google Docs has offered viewing of PDFs, Word, Excel and Power Point Presentations online right from your browser for some time. Leaving your documents online allows you to "live in the cloud" where you don't need to carry around your documents on a jump drive or remember which computer you saved your files on, everything lives in Google Docs. You can edit, share and view documents that you have created or by someone else that shares the documents with you.
Just think, you can now save your AutoCad DXF files in Google Docs, and share them with a client or tech that doesn't have AutoCad and they can view and comment on the DXF File right in Docs in real time. The possibilities are endless in the entertainment lighting industry with Google Docs… Now they just need to add Lightwright to that list.
Read more about the launch of the 12 new file formats added to Google Docs from their official blog.
Share

Comments