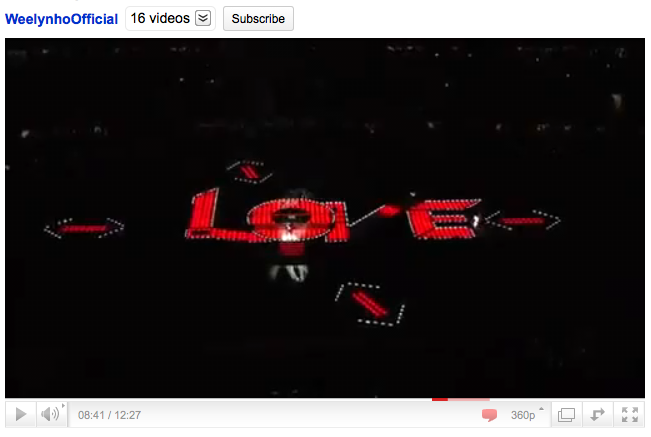 The biggest sporting event in the United States is over… ALL HAIL THE PACKERS!  Yes, I am a packers fan, if you didn't know.  Boy oh boy do I wish I was back in the home land right now.  I hear Wisconsin is going crazy! So did you survive the game?  I personally had a great time with the wife and some friends and an adorable English Bulldog named Reba!
Let's talk about the halftime show as I am sure that is what many of us professionals were MOST interested in.  What did you think?  Overall, I liked the production value, but of course, the audio was a "bit off".  Not blaming our soundie friends, I think it was more of Fox's problem.  One thing that stood out was when the staging came together to form LOVE about 9 minutes into the show.  Did anyone else notice it… Some of the V not being lite up?
Of course as a lighting person, my friends immediately hounded me about what happened… I am not quite sure, but it could be a number of things.  Someone didn't plug something in, a wireless DMX signal was lost.  Those are just a couple of my guesses of the top of my head.  What do you think happened?  Love to hear what you think in the comments section of this post.
You can see the entire half time show on YouTube.  The screen shot from above is at about 8:41 into that particular video which is embedded below.
Share

Comments