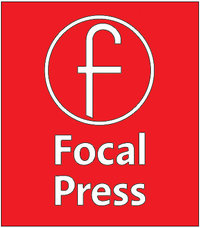 Focal Press, the publishers of some of the finest production and live event technical books out there is holding a contest. The Most Dramatic Drama Contest! Focal Press is looking for your stories about working in the theatre. Whether it be a challenge you had to over come or a story of just how things went completely wrong. Here is more from Focal Press.
Have you had something go very wrong on a theatre production?  Not necessarily on the scale of Spiderman: Turn off the Dark, but something that definitely added unwanted drama into your production?
If so, we have the perfect contest for you: 'The Most Dramatic Drama Contest!'  Simply let us know what unwanted drama you experienced in any theatre production.
To enter, fill in your name and current email address in the entry form below then type or paste in your essay of 500 words or less about your dramatic experience.  One (1) winner will be selected by our panel of judges to receive $100 worth of Focal Press theatre books.
To enter the contest and learn more, visit Focal Press's website at www.focalpress.com.
Share

Comments