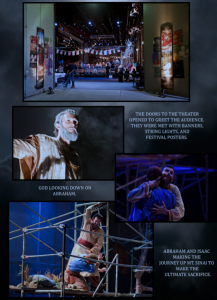 Have you been waiting with bated breath to hear the announcement of the 2012 Student Lighting Design Competition? We were scheduled to announce the winner of the SLDC was March 29th, the first day of USITT.  Well, it turns out this year was harder to judge than we expected.  There were just so many wonderful entries the judges need additional time determine the winning.
The winner is…
Karyn Lawrence
Karyn is a student at University of California, Irvine finishing up her Masters Degree in Lighting Design. Karyn entered her design of Abraham and Isaac in Jerusalem which was a realized design and performed at the UC, Irvine Claire Trevor Theater in September of 2010.
Congratulations Karyn! Thank you to all of the students that entered the 2012 Student Lighting Design Competition! You made this a tough choice for the judges this year! We would also like to thank all of the SLDC sponsors and Judges! Look for more details for the 3rd Annual SLDC in the coming months.
Share

Comments