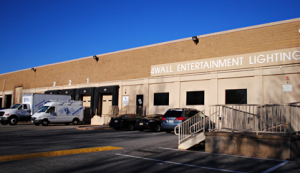 After moving location almost 6 months ago, 4Wall DC is finally throwing open their doors for a Grand Opening Party and Vendor Showcase. Seems crazy right… Throwing a party months after opening shop. Hell, I have been there a number of times already. I guess that was their soft opening?
Who cares, its time to celebrate in 4Wall style! Here are the vitals…
Where: 9525 Berger Road, Suite G – Columbia, MD 21046
When: April 18th from 3pm till 7pm
Who: EVERYONE
Now for some more details. While at the shindig, tour 4Walls new facility, meet with other professionals, manufacturers and of course, see some hot new toys at the vendor showcase. UsedLighting.com will have a fair amount of equipment on sale. Help a lonely lighting fixture find a new home. 4Wall will also be providing food, spirits and some entertainment!
You can count on seeing me there! Learn more about the event at www.4wall.com.
Share

Comments