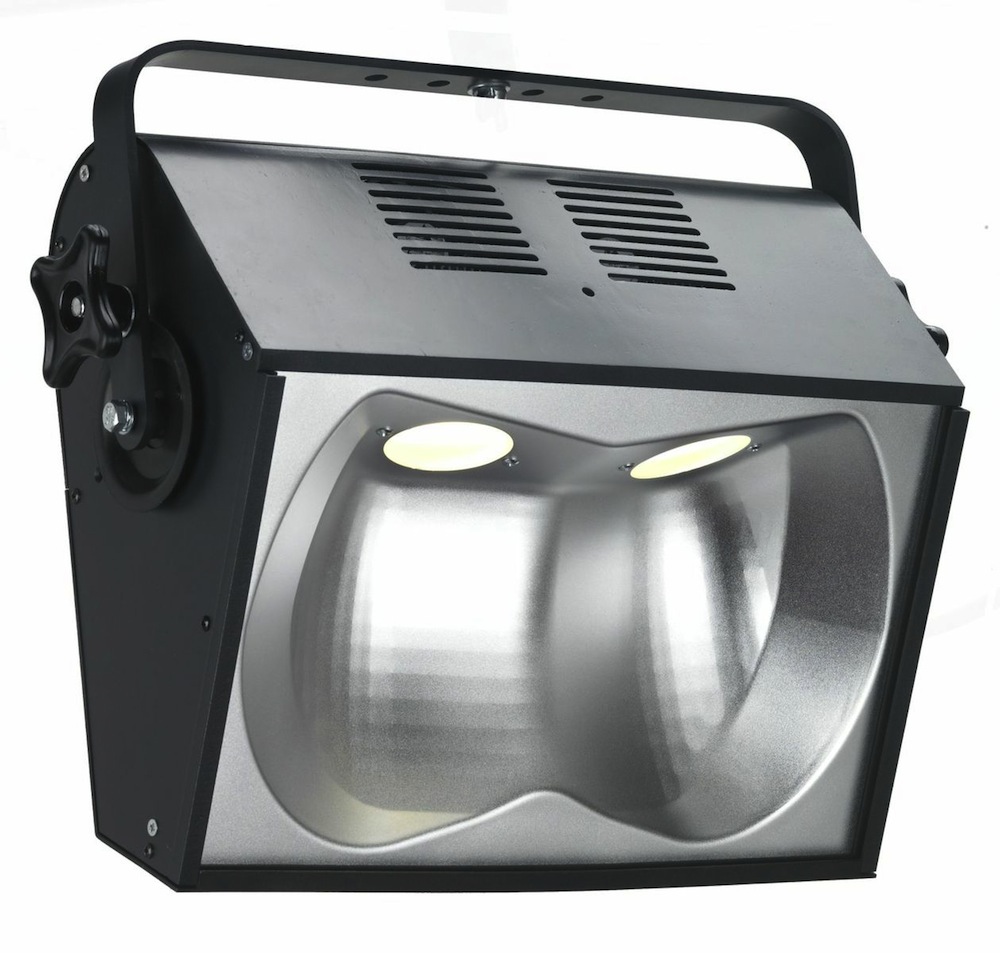 Philips is going CRAZY at ProLight + Sound! This time, it is their Selecon line that is releasing something new, the PLCyc2.  It is just like it's brother, the PLCyc only with two LED engines inside.  The photo didn't give it away did it? Here is more about the new PLCyc 2 from  Philips Selecon:
The new PLCyc2 delivers a smooth even beam with the capability to seamlessly blend intense washes of colour on cycloramas. LED source technology combined with a properly shaped asymmetrical reflector ensures the PLCyc2 brings consistent and powerful light distribution without the need to compromise performance by using vertical or horizontal spreader lenses.

The PLCyc2  also comes complete with wireless DMX512 options compatible with Wireless Solution W-DMX, Lumen Radio, or City Theatrical Show DMX512 transmitters. The on-board LCD menu allows for easy luminaire set-up and addressing, and the PowerCon in and through connectors ensure simple installation.
Philips Selecon has also announced that although the PLCyc2 is being released for the 230 volt market that it will be released later this year in North America. Pricing on the new PLCyc4 has yet to be released.  To learn more, head over to www.seleconlight.com.
Share

Comments