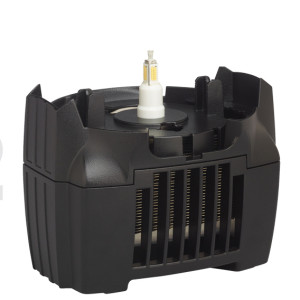 How many Source 4's do you have in your inventory right now?  Not LED versions, but the industry leading tungsten ellipsoidal? A bunch right? How long have you been wanting to replace those with Source 4 LEDs?  It's been a cost thing right?  Times-are-a-changing… AGAIN.
ETC just introduced their latest LED product, the Source 4WRD. It is a white-light LED retrofit kit for your beloved Source 4!
If you still think that stepping into the LED world of Source 4's is cost prohibitive, ETC has a great info-graph about the cost and savings of retrofitting with the Source4WRD.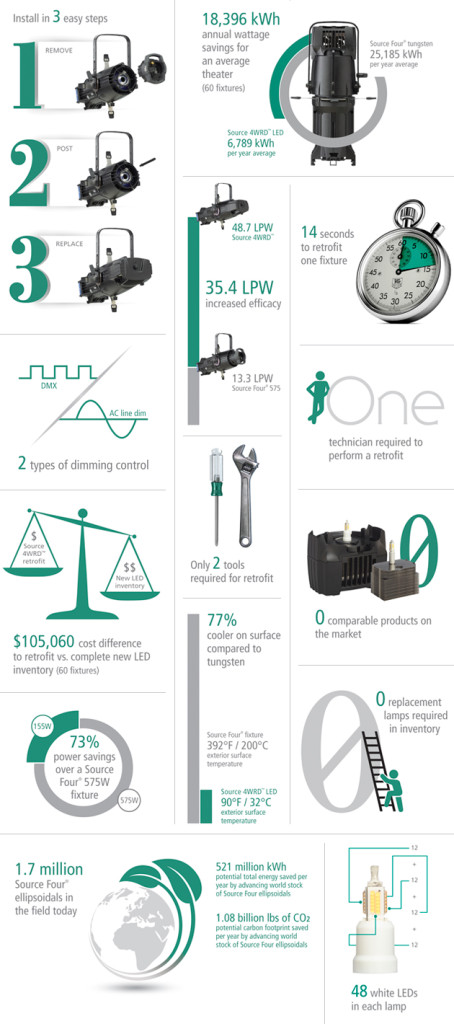 Pricing has not been announced as of yet. If you are interested to see the cost and how to step into LEDs, contact your local ETC dealer.  While waiting on numbers, check out more about the Source 4WRD by visiting www.etcconnect.com.
UPDATE
Current List Price: $599.00
Share

Comments