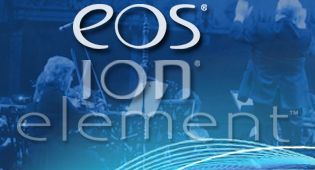 We just heard through the grape vine that ETC's Eos/Ion/Element software version 1.7 is out and ready for download from ETC's web site. The new version is for the Eos, Ion and element consoles, remote processor units and remote video units.
Also released was the 1.7 version of the offline editor for Eos and Ion as well as the offline editor for the Element.  So all you folks that bought your iPhone iRFR app early on not have a chance to actually use it!
Here are some of the new features of Eos/Ion software version 1.7
Dimmer feedback from Sensor®+ 3.0 systems equipped with Advanced Features modules
RDM configuration and monitoring
Multiple external USB connections for fader wings
Display of frame tables by Frame number
External trackball support for mouse operations and pan/tilt controls
400+ new fixture libraries
File Manager in the shell
Support for the iRFR application (Radio Focus Remote for iPhone® and iPod® Touch)
Lamp controls are added to the fixture editor
Download the new console software for Eos, Ion and the Element from ETC's web site, www.etcconnect.com.
Share

Comments