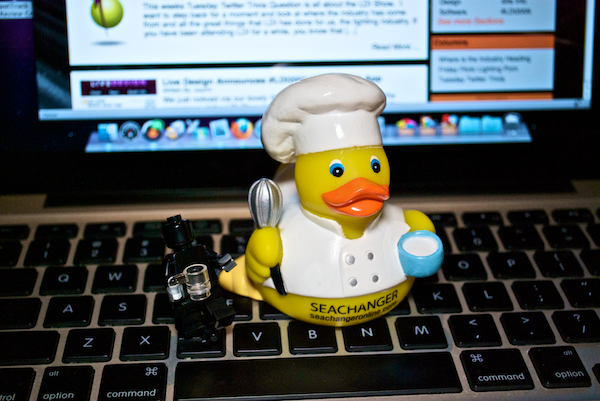 It's 5pm on the east coast.  As we mentioned in our Re-Launch Celebration Article, we are giving away prize packs each day at noon.  I am also giving away quick winner randomly through out the week.  Since it is 5-o'clock here and not just any where, I felt this was as good as time to give out the first of our quick winners.
The 5pm quick winner is… Victoria Hendeix
Congrats Victoria, you win on of the limited edition SeaChanger Ducks, thanks SeaChanger!
hanks again to everyone for reading iSquint.net.  And if you have not done it already, be sure to leave a comment on the Re-Launch Celebration article to be a winner! And yes, quick winners still have a chance at the noon time winnings and of course, the grand prize winning on Saturday.
Share

Comments