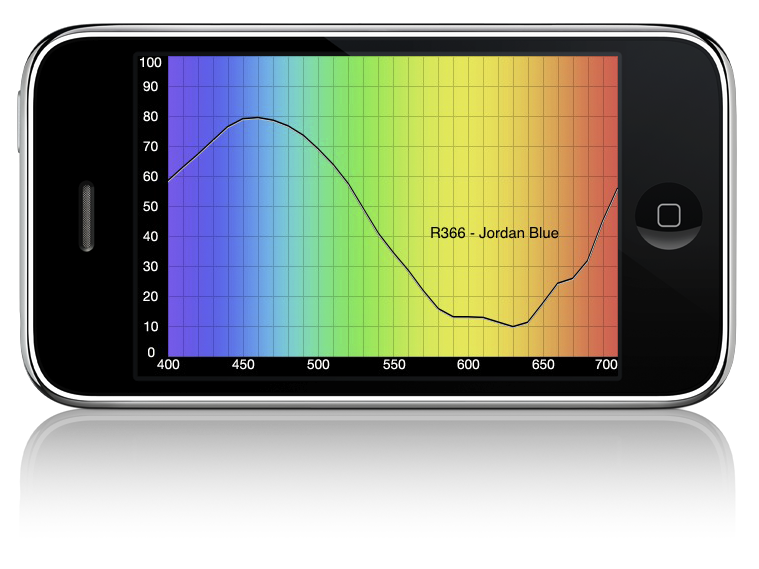 We received a Press Release from Wybron that they have updated their iPhone/iPod Touch Gel Swatch Library App with detailed SED curves. Gel Swatch Library Version 1.3, which catalogues nearly 1,000 gel colors, now features SED graphs five times larger than the app's previous graphs, revealing color details important to today's lighting production personnel. Each SED graph displays a color's wavelengths in nanometers, ranging from 400 to 700 nanometers and marked every 10 nanometers. Each graph also displays a color's light transmission percentages marked in 10-percent increments.
Changes made in Version 1.3
Full Screen viewing enabled by shaking the iPhone
Ability to clear "Recently Viewed Colors" List
Ability to turn off sounds
New Splash Screen
The update to the Gel Swatch Library App will be free for current users that own the app already.  The updated will be loaded to the itunes store with in the week.  For new users, visit the iTunes App Store to purchase your copy of Gell Swatch Library for $9.99.
Share

Comments