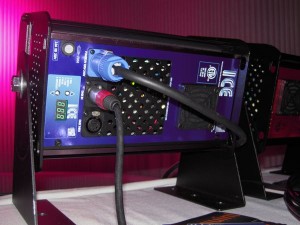 I just added more photos to the iSquint Flickr 2009 LDI Set.  I saw some pretty cool stuff in the afternoon. We got some close up photos of the new Fire and Ice LED fixtures from ETC.
I also got a closer look and touched the RSC LightLock From Total Structure.  Pretty neat device. It was announced back at PLASA and is being shown here in the US for the first time at LDI.  It's really neat to move the fixture and watch the LightLock correct and get it back into position!
I also learn of a couple of other things that were announced just this morning that I'll be writing up here shortly. Thus far, it has been one wickadly long day on the feet, but the foot traffic on the floor seemed up from expectations.  Atleast that is what most of the exhibitors said!
Only two more days of #LDI2009 and there is still plenty to see. Stay tuned, it's only just begun!
Share

Comments